Stirling Highland Games is Stirling's leading annual cultural outdoor sporting event. We have a dedicated volunteer committee and group that share a passion to provide visitors with an amazing cultural experience whilst delivering a professional sporting competition.
Stirling welcomes visitors from all over the world, to enjoy watching our traditional Highland games competitions, taste some of Scotland's award-winning food and drink produce and experience some creative arts performances.
Visitors can also enjoy an arts and crafts market, an on-site heritage tour, and some activities challenges for the kids including visitor races on the track.
Stirling also stands out as a transformational event as it provides a practical learning experience for young people.
We believe our visitor attraction has something for everyone to enjoy including being one of the most affordable day outs in Stirling.
Stirling Highland Games Committee
Matt McGrandles
President | 2013 to present
Graham Lilley
Treasurer | 2020 to present
Stacey Spence
Secretary | 2022 to present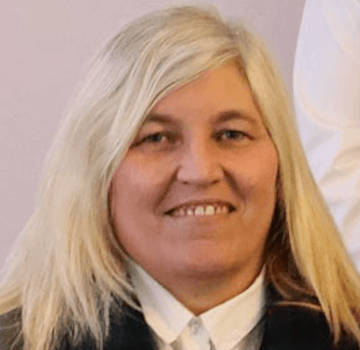 Una McLachlan
Site Control | 2016 to present
Barry McGrandles
Competitions | 2014 to present
Dan Rous
Event Liasion | 2018 to present
Catriona Cripps
Chieftains | 2015 to present
We support our organisers aims which look to offset our impact on the environment each year by giving something back to the planet. Just like the events social mission we now support its environmental mission too. 
As such we are providing an opportunity for all our stakeholders to join us, in planting a tree for life so as to reduce the event carbon footprint.
Whether you are a supplier, a visitor or competitor, please consider offsetting your carbon footprint by planting 1 tree in the Grove, helping us become a more responsible highland games event in Scotland.
We welcome this new partnership by helping rewild the Scottish Highlands. Trees for Life will plant trees in the Scottish Highlands on your behalf. Your trees will be planted alongside other native trees, and in time will transform open hillsides into healthy young woodland, helping to restore the Caledonian Forest. This rich habitat will support wildlife such as red squirrel, black grouse, capercaillie, pine marten and golden eagle.
Royal Scottish Highland Games Association
An Official Scottish Highland Games
The Royal Scottish Highland Games Association [RSHGA] is the sports governing body for Scottish Highland Games. The organisation was established in 1947 as the Scottish Games Association, with the general aim to further the cause of Highland Games, a goal they still work to today. They are recognised by the UK & Scottish Governments as the official sports governing body and they work at a strategic level on behalf of member Highland Games.
About The Royal Scottish Highland Games Association
Stirling is one of 62 official member highland games of the RSHGA.
Due to the distance apart, the only other official highland games that share's its day with Stirling is Helmsdale HG in the Highlands.
This year's RSHGA Officials attending Stirling are:
Stuart Laing
Stewart Forsyth
Charlie Murray
Supporting The Third Sector
Stirling Highland Games is supported by Ceangail CIC, an experienced project management company.
This social enterprise's social aim is to connect young people with a practical learning experience as part of the  Ceangail Training Academy SCIO's Into Series training programmes. Our event, since 2014, has provided up to 170 young people with a learning experience as part of their journey toward employment or other positive destination.