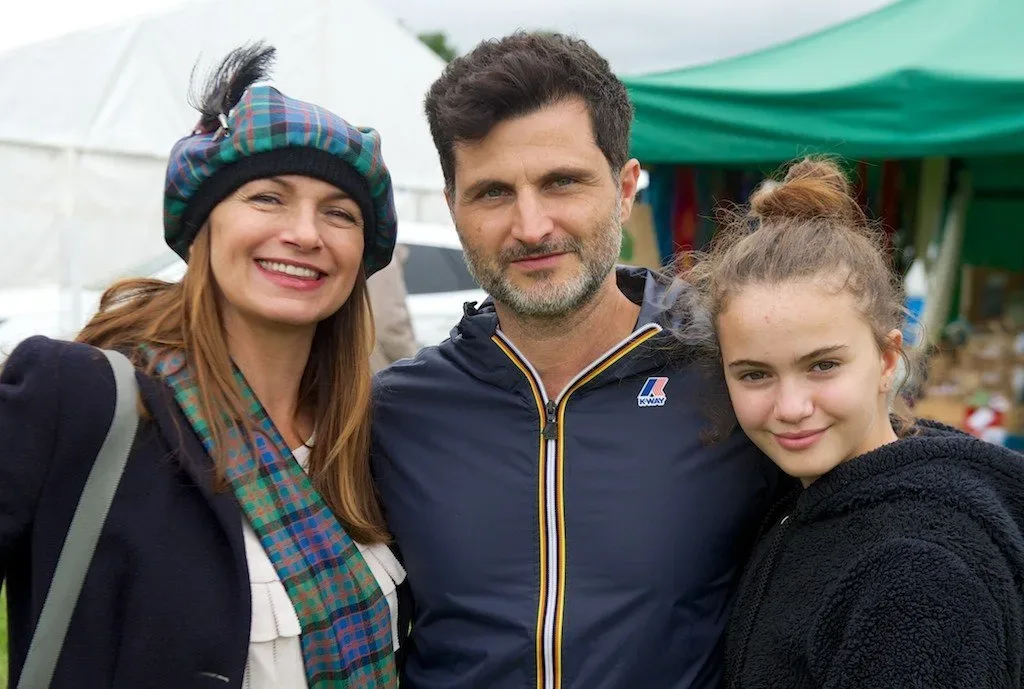 The Stirling Highland Games committee are delighted to announce their 2018 Games Chieftain to be Stirling born actress, Simone Lahbib.
Director, Matt McGrandles explained that when his organisation took on the delivery of the event in 2013, he was focused on making sure his Board honoured one of Stirling's famous sons or daughters each year and believes Simone to be an excellent choice.
"We have a vast number of famous sons and daughters from Stirling that have excelled in sports, business, film and other sectors and our event is simply looking to acknowledge this through this honorary role. With Simone being so busy, we were delighted that she accepted and look forward to welcoming her on Saturday 18th August as the 2018 Stirling Highland Games Chieftain."
Simone is an award-winning British actress who is best known for her roles in award-winning British TV shows such as 'Bad Girls', as Wing Governor Helen Stewart and 'Wire in the Blood' as DI Alex Fielding, opposite Robson Green. Although unexpected Simone said of the role, "When I was first contacted and asked to be 'Chieftain' at this years Stirling's Highland Games, I was absolutely thrilled! I knew I had just been bestowed a great honour, although to be honest, I had no idea what the role entailed!"
5 minutes later following a search on Google, "I was even more thrilled once I read the history behind this great role, in particular the paragraph which liken the Highland Games Chieftain to being King or Queen for the day, helping to choose the fastest and strongest clansmen."
Simone explained that once she had a better idea of what a Games Chieftain of old used to do she had imagined, 'that's a job for me!" in her best Billy Connolly voice and Matt added, "Apart from the fact I now can't stop talking in a Billy Connolly voice myself, it's going to be another fantastic day on the 18th August and having had several chats with Simone, I know she will do the role and Stirling a great credit."
Stirling Highland games attract thousands of visitors from throughout the UK and beyond to watch a traditional highland games event with participants competing in track & field, heavyweights and highland dancing. The gates open at 10:30 am with a whole day of things to do, see and taste on offer. As one of central Scotland's most affordable day outs, it is recommended you buy tickets in advance from the website stirlinghighlandgames.com.